Top 10 Guilty Pleasure Halloween Films
Published by CultNoise magazine.
What's your favourite scary movie? It's that time of year again. Whether you are dressing up and going out to a Halloween party, or staying in and ignoring the door bell when the trick-or-treaters come a-calling, chances are you'll see some scary movies during the Halloween festivities. While having a good scare is standard for this ghoulish holiday, having a bit of a snigger at the cringeworthy, guilty pleasure horror films that are so bad, they're actually quite good, is also an appropriate way to spend your Halloween.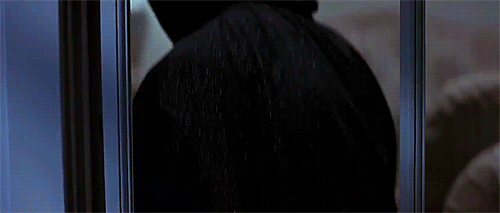 So, grab some popcorn, turn off the lights, snuggle up on the sofa and enjoy the CultNoise shortlist of the top 10 guilty pleasure Halloween films that we hate to love:
1. Scream (1996)
It's an oldie but goodie – Scream. Wes Craven's iconic cult horror is the be-all and end-all of horror films that are so bad, they're good. Starring Neve Campbell as the tragic Sydney who is only just starting to move on from her mother's brutal murder when she, and her horror-movie fanatic friends, are stalked by a crazed serial killer, shrouded in a Ghostface mask. Scream is the classic that provided the blueprint for cringeworthy teen horror films, and no matter how many times Drew Barrymore screams – it never gets old.
2. Fright Night (1985)
It wouldn't be Halloween without some bloodthirsty vampires, which is where Tom Holland's Fright Night comes in. If you love-to-hate horrendous makeup and '80s special effects, this is the film for you. Fright Night follows teen Charley as he discovers that his next-door neighbour Jerry is a bloodsucking vampire, and, naturally, nobody believes him. Charley has no choice but to turn to movie vampire-hunter Peter Vincent to help him – with the aid of crosses and holy water – to stop Jerry's vicious killing spree. Not quite as glamorous as Twilight, but, for Halloween, it'll do the trick.
3. The Exorcist (1973)
One of those films that was considered controversial and frightening at the time of release, but now seems to falls under the category of 'guilty pleasure' is The Exorcist. Directed by William Friedkin and adapted from William Peter Blatty's supernatural horror novel, The Exorcist follows the story of a 12-year-old girl, possessed by the 'devil himself', and her mother's attempts to save her daughter through a religious exorcism conducted by two priests. Probably the most iconic supernatural horror film of all time, The Exorcist may seem a little outdated now, but it's still a guilty pleasure Halloween classic.
4. Scary Movie (2000-2013 Film Series)
Scary Movie is a series of American horror parody films created by Keenen Ivory Wayans taking a hilarious, satirical take on the patronizing scary movies of recent years. Starring Anna Faris as various tragic horror film protagonists, Scary Movie pokes fun at: Scream, The Exorcist, I Know What You Did Last Summer, The Ring, Saw, The Village, The Grudge, and more. While this series might not technically be 'horror films', they are the perfect guilty pleasure, side-splitting, so-bad-they're-good films to watch this Halloween.
5. Child's Play (1988)
Child's Play is supernatural slash horror following Andy, a little boy who receives a seemingly sweet Chucky doll for his birthday. But as any horror fan will know, dolls and toys are never inanimate when it comes to scary movies, and Child's Play is no different. It soon becomes apparent that Andy's new best friend is in fact possessed by the soul of an evil serial killer, the Lake Shore Strangler.  After staying quiet for a while, Chucky soon comes alive and uses helpless little Andy as a pawn in his games as he begins his killing spree. Child's Play is classic Halloween viewing with everything you could want in a guilty pleasure scary movie: fear, suspense, murder, and a killer doll.
6. The Omen
The Omen, the first film in The Omen series, begins when Robert's (Gregory Peck) baby son dies moments after birth and he convinces hospital chaplain, Father Spiletto, to swap his child for a healthy baby whose real mother died in childbirth. Reluctant at first, Father Spiletto agrees and Robert takes baby Damien without telling his wife that the child is not in fact theirs. As Damien grows, mysterious and ominous deaths occur, seemingly by coincidence, in his vicinity, and it soon becomes clear that Damien is the child of the Antichrist. Perfect viewing for fans of supernatural horror, The Omen is another excellent guilty pleasure horror born out of the '70s.
7. Jennifer's Body (2009)
Jennifer's Body is a black comedy supernatural horror following Anita or "Needy" (Amanda Seyfield), a geeky high school student who trails after popular-girl-turned-succubus Jennifer (Megan Fox). With characters that seem like they're straight out of a comic book, Jennifer's Body is horror bordering on the ridiculous as Jennifer becomes possessed when indie band Low Shoulder use her in a virginal sacrifice to Satan in order to bring them fame and fortune. But the ritual goes horribly wrong as Jennifer is not in fact a virgin at all, and instead of dying, she becomes demonically possessed; killing boys to feed the demon inside her. Jennifer's Body, while a bit wacky and outlandish, is ideal for a guilty pleasure horror film marathon with its unique blend of black comedy and absurdist supernatural horror.
8. Hotel Transylvania (2012)
This might be one for the kids but that doesn't mean adults can't enjoy it too, right? Hotel Transylvania tells the story of Count Dracula (Adam Sandler), the owner of the hotel where the world's monsters – including Frankenstein's monster, the werewolf and the mummy – come to take a break from human civilization. With a fantasy, animated take on the world's most iconic horror stories, Hotel Transylvania provides some much-needed guilty pleasure comic relief on a ghostly Halloween night.
9. Carrie (1976)
Adapted from Stephen King's bestseller, Carrie is a supernatural horror starring Sissy Spacek as an isolated and friendless teenage girl who is bullied at school and tormented at home by her erratic, religious mother who locks her in a cupboard to pray. Sick of being the laughingstock at school and abused at home, Carrie develops telekinetic powers, and the more angry she gets, the stronger her powers become. Things seem to turn around for Carrie when she is asked to the prom by the most popular boy in school, but what Carrie doesn't know is that the plan is a rouse to make fun of her as a bucket of pig's blood is dropped on her head on prom night, and a real blood bath follows. Carrie is another guilty pleasure horror classic that still has a strong cult following today.
10. Ginger Snaps (2000)
A widely undiscovered gem of the guilty-pleasure-horror genre is Ginger Snaps. The film follows two teenage sisters, Brigitte and Ginger, who are fascinated with death, and, as children, formed a pact to die together. As their small town is rocked by the news of a series of killings by a mysterious dog-like creature, Brigitte and Ginger are oblivious until one night, Ginger is attacked and bitten by the deadly creature – and survives. Rather than getting weaker as a result of the attack, Ginger only grows stronger and gradually transforms into a killer werewolf. The Canadian art-house horror makes perfect viewing for this Halloween.
What's your favourite scary movie? Let us know in the comment section below.
Featured image courtesy of hjl via Flickr. Edited by Sophie McNaughton.